The Lasting Legacy of Bob Mizer & Tom of Finland
By: Christopher Harrity
12.26.2013
Bob Mizer & Tom of Finland is the first American museum exhibition devoted to the work of Bob Mizer (1922–1992) and Touko Laaksonen, a.k.a. Tom of Finland (1920–1991), two of the most recognizable figures of 20th century erotic art and forefathers of an emergent postwar gay culture.
Organized by Museum of Contemporary Art curator Bennett Simpson and guest co-curator Richard Hawkins, in collaboration with the artists' respective foundations, the exhibition features a selection of Laaksonen's masterful drawings and collages, alongside Mizer's photographs, photo-collages, and films, as well as his groundbreaking magazine Physique Pictorial — where drawings by Tom were first published in 1957.
Bob Mizer & Tom of Finland continues through January 26, 2014 at MOCA/Pacific Design Center in Los Angeles.
Thanks to the Bob Mizer Foundation and the Tom of Finland Foundation.
Click through for more selections from this extraordinary exhibit.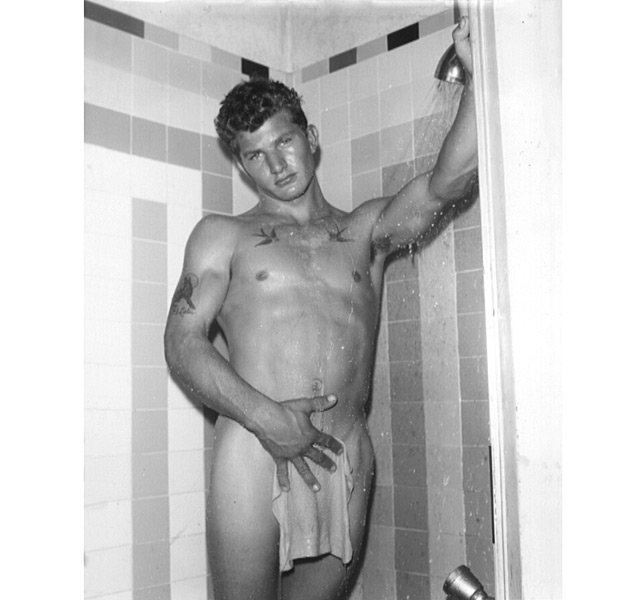 Bob Mizer, Untitled [Dennis Lavia in Shower with Washcloth], c. 1964. Published with permission of Bob Mizer Foundation.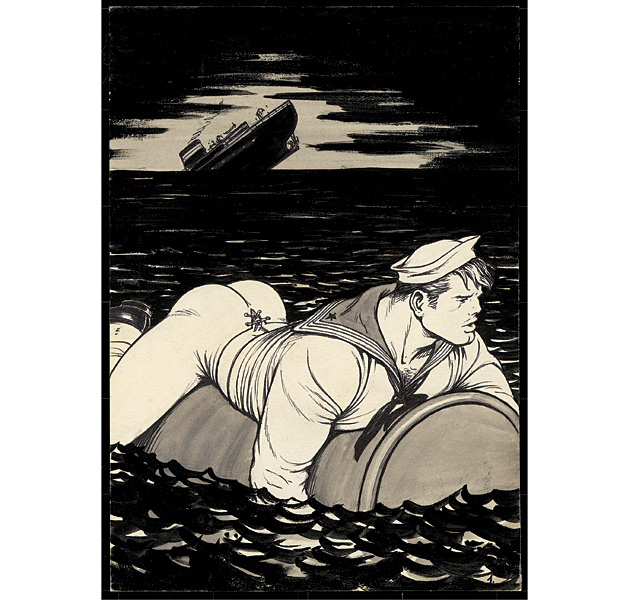 Tom of Finland, Untitled (From Jungle Seafood story), 1972 Pen & ink, gouache on paper 8.63" x 6.94"
Tom of Finland Foundation Permanent Collection © 1972 Tom of Finland Foundation