Matt Monath Photos to Cure the Winter Blues
By: Christopher Harrity
1.13.2014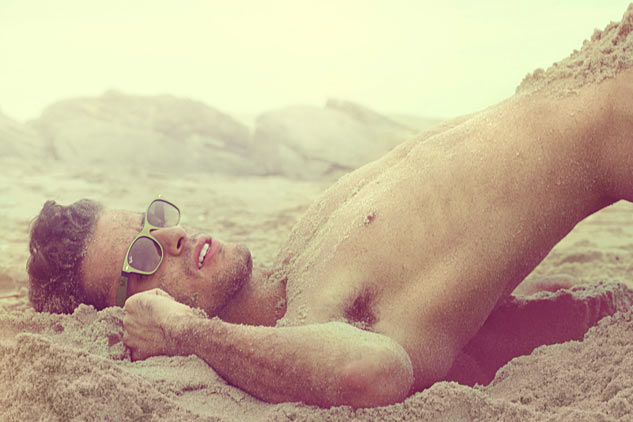 Model: Alvaro Francisco (Images Model Management)
Now that hell has actually frozen over, you may need some professional help to feel less, uh, frigid. Matt Monath comes to the rescue with his summery, golden beach photos that will cure your chillblains (whatever they are).
As a fashion, beauty, and portraiture photographer, Matt Monath is known for his signature colorful and bold imagery. Capturing the essence of icons such as Rita Ora, Karmin, Isis King, and more, he takes daring moves with color and light.
While Monath's work is often shot in a studio setting, these shots take us out onto the beach — Riis Beach, to be exact. Riis Beach is a private, gay-friendly, and commonly nudist beach in New York's Rockaways. The sand and ocean have a great significance to Monath, who was born and raised in Rockaway Beach. You'll see some recognizable LGBT faces in this work, such as Isis King and Jonathan D. Lovitz. It also features Broadway stars, contestants from America's Next Top Model, and more.
To see more of Matt Monath's colorful work, check out MattMonath.com. When Matt isn't snapping pictures, he's helping others with their creative visions as a photo assistant, digital tech, and retoucher. Or maybe he's on an adventure. You can also see behind-the scenes photos, learn about his shoots, and chat with Matt at these links:
Facebook, Tumblr, Twitter- @MattMonathPhoto, Instagram- @MattMonathPhoto
Have a look below and on the next pages for more therapeutic pictures.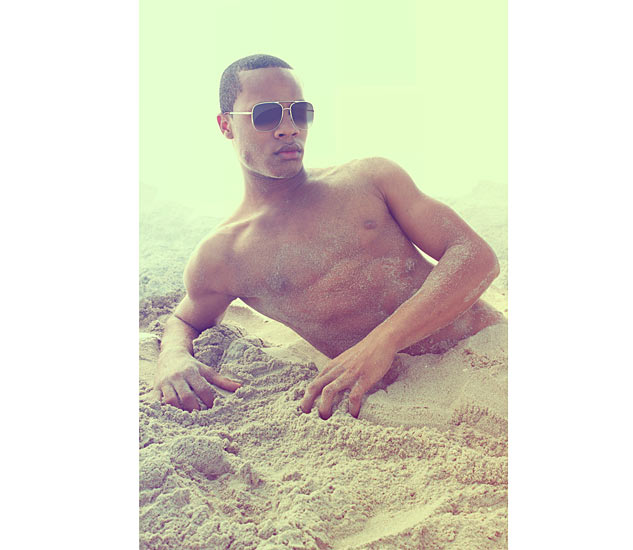 Model: Tarion Taylor-Anderson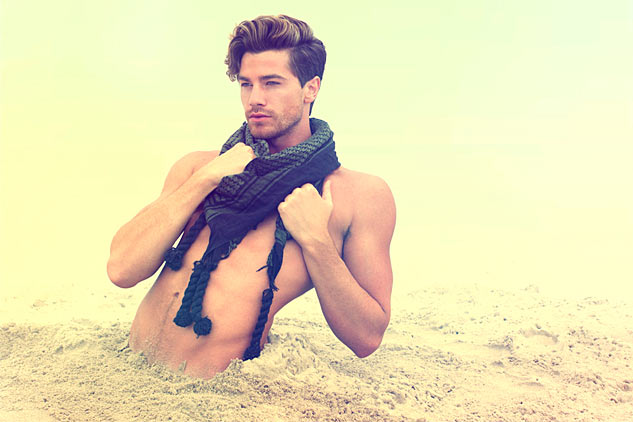 Model: Alec Bell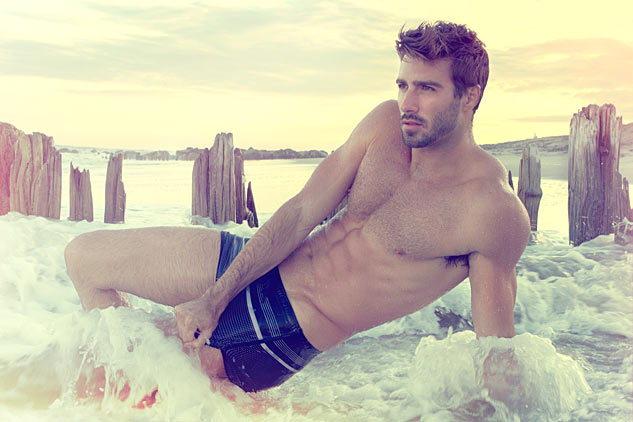 Model: Justin Clynes (Click Model Management)