Meet the Gay Couple Who Made Marriage History in Utah
By: Advocate.com Editors
1.18.2014
Meet Seth Anderson, a social historian, and Michael Ferguson, a Ph.D. candidate in bioengineering. You know them as the first gay couple to get married in Utah. Anderson leads us through the couple's journey from their first date to their wedding day to the aftermath of having their marriage invalidated and their hope that the 1,300 same-sex marriages in Utah will be recognized not only by the federal government but also by their home state.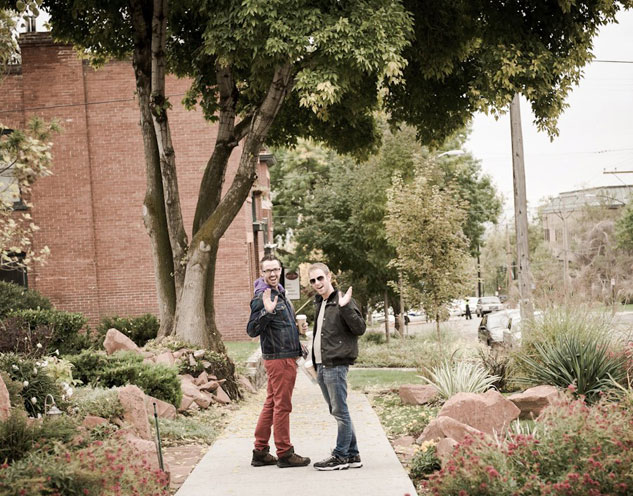 How did you meet?
Seth Anderson: "We met on Facebook. I'm from Phoenix and was very happy with my life in downtown Phoenix, and I thought I'd live and die there. Then one day I got a Facebook message from a guy named Michael from Salt Lake City and we started emailing, which led to texting and talking on the phone. We had a million of the same friends because we ran in the same circles, just in different states. Michael came down to visit me at the end of January 2012, then again in February. I went to Salt Lake in March a few times, and it was in March that I told my dad, "I think I'm moving to Salt Lake this year." I left Phoenix in July."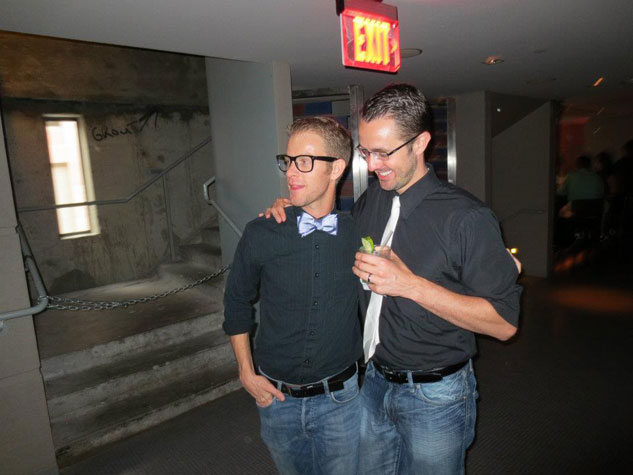 What was your first date?
"I picked Michael up at the airport on January 28, 2012, and we drove to a lesbian bar. It was a bar I had never been to since I don't hang out at lesbian bars. But that night my friend Michelle was in town from Portland with her punk rock band. Michelle and I were friends from high school and she was my seminary president. (Michael and I both grew up Mormon. I grew up in the desert Southwest, mostly Arizona, and Michael is from Virginia. Michelle also grew up Mormon.) I hadn't seen Michelle for a while, and she and her wife, who was the bassist in the band, were in town, so I took Michael to a punk rock show at a lesbian bar for our first date."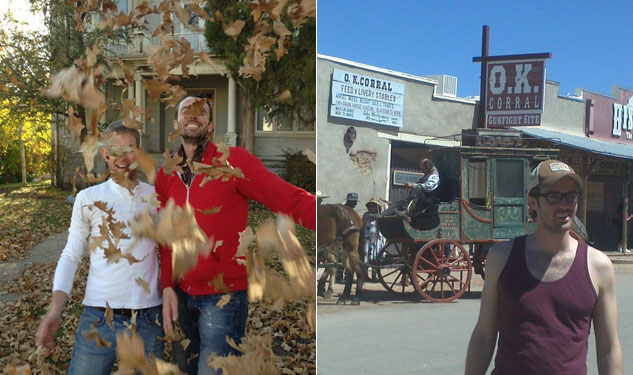 When was the first time you said "I love you?"
"Michael said it first one time in Arizona. 2011 had been a rough year for me, and I was very cautious about giving my heart away too fast. I was a little more reserved in expressing my feelings, but I knew I was falling in love after the first weekend when he came to visit me in Arizona."