Gay Shopping Guide: Buy Here, Not There!
By: Advocate.com Editors
12.6.2013
Whether you celebrate Christmas, Kwanzaa, or you're getting a late start on Hanukkah shopping, retail season has begun. First came Black Friday, then Small Business Saturday, and of course, Cyber Monday. But before you whip out a credit card for online purchases or head to the mall to brave the hordes looking for a deal, you should know what companies do with the cash you spend.
Some clearly support their LGBT employees and customers, some clearly don't — and then there's a group somewhere in the muddled middle. For those, you'll want to proceed with caution.
This is The Advocate's list of the most important track records to remember. For a more comprehensive list, try the Human Rights Campaign's Buyer's Guide, or download its handy iPhone app.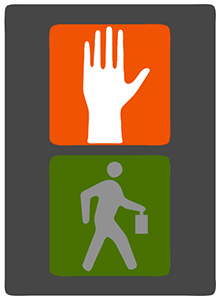 STOP HERE: Chevron
NOT THERE: ExxonMobil
The worst company on the entire Corporate Equality Index (an annual list from the Human Rights Campaign of the businesses with the most LGBT-supportive policies) is ExxonMobil. For two consecutive years, the company has scored a -25 out of 100 possible points, which is the lowest score ever received by any corporation. We put ExxonMobil on the cover of The Advocate this year to help draw attention to the company's terrible record. Days later, the company made headlines by extending eligibility for health care plans to the legal spouses of its gay and lesbian employees. But while out doing your holiday shopping, don't line up at these pumps just yet. With the Supreme Court's ruling on the Defense of Marriage Act and subsequent changes to who the federal government considers married, ExxonMobil's old policy had arguably become illegal. The company's shareholders have voted over and over against changing its antidiscrimination policy to include sexual orientation and gender identity. That hasn't changed. Meanwhile, Chevron had a perfect score from the HRC in both 2012 and 2013. Shell is a close second with a 95.

Proceed With Caution: Urban Outfitters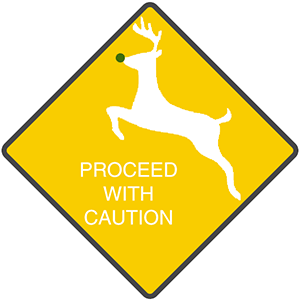 We know the hip sneakers and displays of books, all exhibited in such a cool, urban manner, are calling your name. The company isn't antigay, but it still might leave LGBT hipsters wondering.
According to the Human Rights Campaign, the company (and its other brands, Anthropologie, Free People, and BHLDN) does not offer very many protections to its LGBT employees. And on top of that, the CEO is known to have donated to anti-LGBT politicians like Rick Santorum. Urban Outfitters once stocked pro-marriage equality shirts but pulled them after a week in 2008. When asked in 2003 for his views were on homosexuality, chairman Richard Hayne told the Philadelphia Weekly, "I have my own opinion, but I am not going to share it." As far as we can tell, a decade later, little has changed.
But it isn't all bad news. UO is all about capitalizing on trends. So with the wave of support for marriage equality, the company's April 2012 catalog featured two hipster girls kissing on page 2, which sent One Million Moms into a tizzy.