10 Sexy Gifts for Your Slutty Friends
By: Diane Anderson-Minshall
12.21.2013
Our annual Holigay Gift Guide wouldn't be complete without recognizing the necessary need to please — or to be pleased. Here are the latest lubes, sex toys, and erotic photo books guaranteed to fulfill the need for insatiable holiday pleasure.
Books for Boys
Shot in beautiful locations in South Africa, Benno Thoma's photo book Maybe My Love, featuring the men of porn studio Bel Ami, offers lots of pictures of naked young men on beaches and in mansions, looking happy, beautiful, and hairless in all the right places, often with wangs entwined. $48.99, TLAVideo.com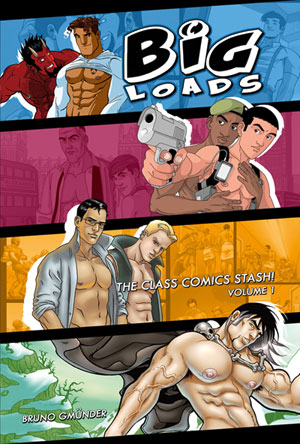 Fanboys Will Love This
Talk about a comics stash! Patrick Fillion and Robert Fraser's 176-page Big Loads features up heroes with hard-ons and so much more from six world class comic illustrators. Don't think he'll get aroused by comics and anime? If he's ever been to Comic-Con, he already has been. $64.99, TLAVideo.com

Do You Nuru?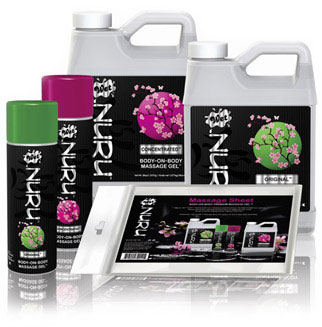 Remember getting turned on when you were on the Slip 'n Slide as a kid? If so, Nuru is for you. It's a sexy Japanese massage technique practiced for centuries, sort of a free-form erotic massage where you lie nude and drenched in a super thick massage gel that you rub on each other with any of your body parts. Try it out with Wet's long-lasting Nuru Body-on-Body Massage Gel, which comes in two versions, both with aloe vera, seaweed, grape seed extract, and chamomile, and you want to buy it with Wet's Nuru Massage Sheet (hence the Slip 'n Slide effect). The massage sheet lets you slide around your mattress and get into any wet and wild position without worrying about ruining getting gel on your bedding. $19.99 and up, StaysWetLonger.com/Nuru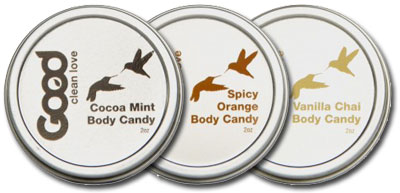 Candy for Kissing — and More
Forget that nightcap martini and indulge instead in Good Clean Love's edible Body Candies, a line of little tins filled with a natural blend of oils and plant butters in three yummy flavors (I loved the cocoa and vanilla chai) that the company calls "oral pleasure balm." You're supposed to apply a little to your lips or anyplace else on your body that you might want kissed, and your lover can just follow the sweet scent to your, um, garden of delights. Like all Good Clean Love products (seriously, ladies love its lubes), the balms are vegan and cruelty-free, with no petrochemicals or parabens. $14, GoodCleanLove.com

Add Little Jig to His Jag?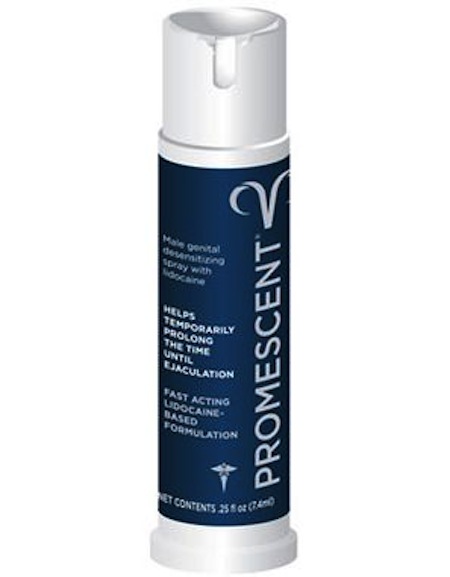 Do you happen to know a guy who's a little quick on the draw? Sneak a little bottle of Promescent into his stocking. It's a new medically approved male genital desensitizing spray that temporarily prolongs the time before ejaculation. It works fast, it's a simple Lidocaine solution, and it's in a tiny TSA-compliant bottle in case you are whisking him away for a romantic romp in the Caribbean. $19.95 and up, Promescent.com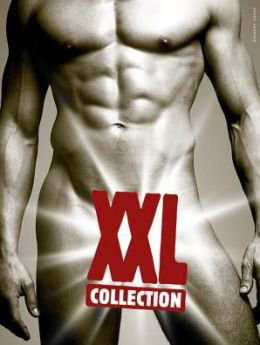 All Hail the Schlong
This is the year's best coffee-table book set for the sexually adventurous gay man. Bruno Gmunder's XXL Collection is a giant (it would have to be, right?) two-volume set that includes Absolute Penis, photographer Giovanni's gorgeous landscapes of the male body, and Peter Arnold's amazing Black and Beautiful, which boasts extensively reworked photographs (think high-gloss) in which dark-skinned models are bathed in light and posed in brilliant ways. $62.99, TLAVideo.com


Something New for the Toy Chest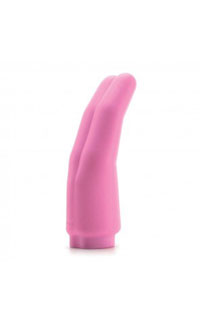 Look at Good Vibes or Babeland, our two favorite lesbian-run adult pleasure centers, and you'll see there are a whole lot of "realistic" adult products on the market. But a new line from the girl-on-girl store Wet for Her is made by women, for women, and it promises to take the cock out of lesbian sex. Toy Five is a non realistic pleasure product she'll love: a dildo with no ridges or sharp curves, a strapless strap-on with an ergonomically placed nub, and a perfect angle for G-spot stimulation. The latest product, the Fusion, which is coming soon, is new and unusual toy designed to provide pleasure to both partners at the same time. The ergonomic base also has a clitoral pleasure point, so while you are penetrating her, you can pleasure yourself with the, um, fuse. Both are made of 100 percent silicone, are phthalates-free, and come in pink, purple, and black. The Fusion will be in the online store mid-January and will retail for $65.95 and up. Toy Five is available now. $44.95, WetForHer.us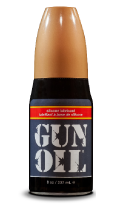 Proud to Be an American
Get this: Following a return from Kuwait, a U.S. Marine platoon leader recalled soldiers using CLP liquid (which which is meant to help keeps firearms and other weapons clean and firing accurately) as personal lube when they needed a little me time. That gave him an idea, and he combined the long-lasting properties of CLP with a hypoallergenic, topically safe, user-friendly formula to create Gun Oil and several other lubricants for solo play and for sharing the love. In addition to Gun Oil, there's also Jack Jelly, the best-selling Gun Oil Silicone, and the Gun Oil Stroke 29 formula (which promises "intense solo experience around the 29th stroke"). Best part, besides the super hot gay soldier models and the fact that it's so shame-free about masturbation? It comes in two-ounce bottles, perfect for travel and stuffing in stockings. Or stuffing your own stocking. $11.79 and up, GunOil.com

Form, Meet Function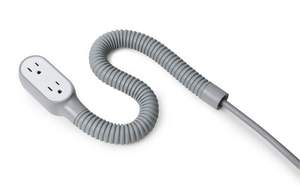 It may not seem like a sexy gift, but Quirky's six-foot-long Prop Power wrap-around extension cord will come in handy in any bedroom in which things still need to be plugged in. (The Hitachi Magic Wand, for example, is still the most popular "personal massager"among women, and it still plugs into an outlet old-school.). But with Power Prop you can wrap the power outlet around a table leg, bedpost, lamp — basically anything that requires electricity — and it'll help you complete bedroom chores like a champ. $19.99, Quirky.com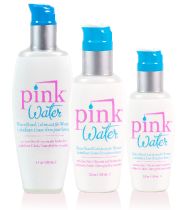 Pretty in Pink
Some lesbians swear by Pink, the silicone lube that's hypoallergenic, unscented, and flavor-free. Now there's also Pink Water, a slippery water-based lubricant that is even more like her own natural moisture. Pink Water lasts like silicone, but it's safe for all toys, also unscented and flavorless, and enhanced with ginseng guarana and aloe vera. So a trip downtown can now euphemistically be called "taking my vitamins." $9.49 and up, PinkForUs.com